ECL day 2—ups and downs
After a successful first day the men had to face Malo from Portugal and Pak I Care from Badalona Spain today.
Malo was still pointless at the bottom of the table, so it should be doable. First batting again, and Toob made a great show of it. 81 off 24 balls this time. After Toob went out, Tayo showed he was getting used to this game with 4 overs and 2 6s. Batting-wise there was little to report, even stronger was a Portuguese bowler who grabbed a hat-trick. You can watch the fight by following this link https://cricket360.bet/. Still, a total of 142 should be defendable.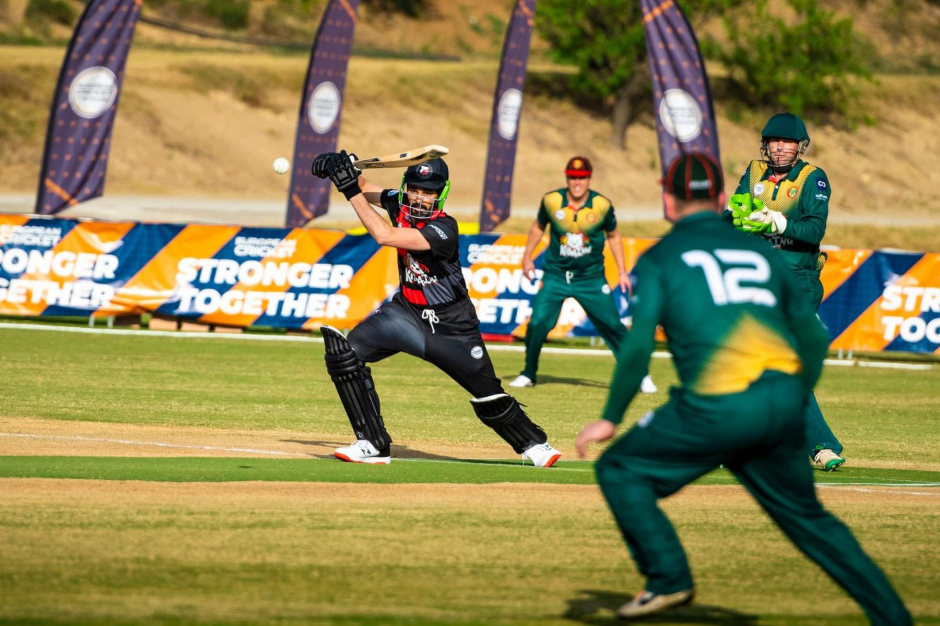 Fief again took a wicket in the first over. Malo remained in the race for a while due to a good innings from a Portuguese called Greenshields, but after a c Vink b Vink he could retire. 3 wickets for Fief this match and no less than 4 catches for Steph and that in a tournament where almost no catches are held. Malo came to 96 and meant 3 from 3 for us.
Late in the afternoon, the game against the Spanish team. We had already been warned about opening bowler Kamran, the fastest bowler of the tournament. What we had not counted on was that they could also hit hard. Overs 5,6 and 7 went for a total of 69 runs, so we were pretty much hammered away. 142/7 for the Spanish. 
This was a serious total of course. For five balls we were in the race and already had 16 runs against Kamran when Toob stood outside them off stump and was bowled. We did not recover from this blow. There was still good batting from Manji (43 off 21) and Navjit (33 off 16) but we were never really seriously threatening the total. We made 108.
Three wins should be enough to qualify for the final day, but to be on the safe side we'd better win tomorrow against the champion of Cyprus who are doing surprisingly well. Back live on YouTube, follow this link healthforhappiness.in, tomorrow at 1pm.